Republic of Ireland played Wales in Dublin on Friday night and it was one of the most feisty games you will ever see.
The game was a real derby type of game, where players were more interested in getting in a hard tackle than to have chances at goal. The game was set up in such a way that it was like a derby with Ireland and Wales being so close to each other geographically that this was basically a derby game. The match also did play out like that as well with Ireland being able to play for a draw as they were top of the table and already four points clear of Wales. It was Wales who needed the win more and they really controlled the game, but just could not create any real goal scoring chances.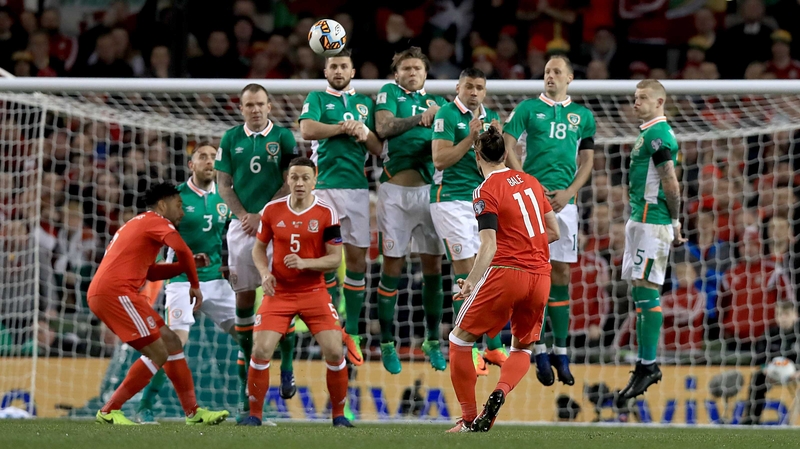 Wales' key man Gareth Bale didn't really get into the game and his only real chance came from a free kick, which he hit straight into Darren Randolph's arms. The game really didn't get going till about the 68th minute when Bale stretched out to reach a cross and caught John O'Shea's leg with his studs instead. It could have easily been a red card and could easily have broken O'Shea's leg but Bale ended up with only a yellow card. It was from this moment the game changed though, as Ireland went up the pitch Seamus Coleman got the ball on the right and Neil Taylor Wales' left back wen in for a terrible tackle. Taylor broke Coleman's leg in two and it is a horrible tackle and injury to look at. It was so bad that the TV stations didn't even replay the tackle. Taylor was sent straight of and from then on Ireland actually had the upper hand, for once during this game Ireland were creating chances and although no shots trouble the Welsh goalkeeper Ireland could have easily ended up wining this game.
The game ended 0-0 and both sides can probably go home happy but after some of the tackles and injuries that Ireland had picked up they will be feeling the worst coming out of this game. One massive positive from this game though was James McClean man of the match performance, he was everywhere all game and did a fantastic job in keeping Bale quiet for the whole of the game which is no easy task. The Republic of Ireland play Iceland in a friendly this Tuesday which will allow them to see what other options they have, and they are still joint top of the World Cup Qualifying group which will keep Martin O'Neill and the rest of the Ireland squad happy.