Just like pupils going back to school after the summer holidays, club football has returned after a week of International football. All the leagues around Europe will be playing this weekend and there are some massive games on offer.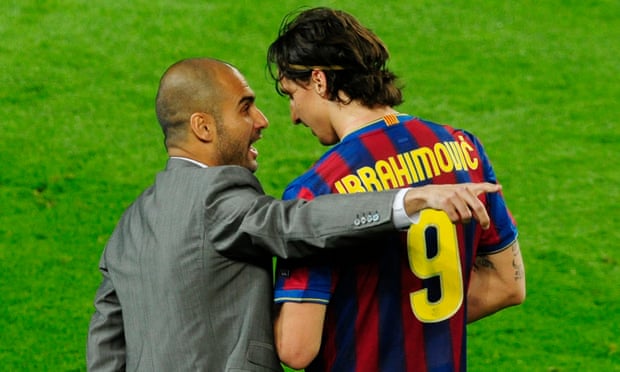 Just like the students going back to school and seeing teachers they do not like, this Saturday will see Zlatan Ibrahimovic go up against his old boss Pep Guardiola who he called "The Philosopher" in the Manchester derby. This game also sees Pep face up against an old rival in the form of Jose Mourinho who will be looking to prove that he really is better than Pep. They had some feisty games during their time in Spain and who can forget the amazing Inter vs Barcelona Champions League Semi Final. This has all the makings of a great game and a great Manchester derby.
Not only is the Manchester derby on this weekend but for the first time in four years the Old Firm will take place in a league game. After folding as a club a few years ago Rangers are back in the league and take on Celtic at Parkhead this Saturday. This game will see a lot of interest as well with Brendan Rodgers competing in his first derby game, and all the build up with Scott Brown and Joey Barton exchanging insults for the last few months. This Old Firm game along with the Manchester derby makes for exciting football this weekend.
Elsewhere in Europe this weekend tonight sees FC Schalke take on Bayern Munich in a tough game for Bayern as Schalke have improved their squad greatly during the transfer window and look like they could compete in the Bundesliga this season. Also in Germany Borussia Dortmund take on RB Leipzig in Leipzig's first ever home game in the Bundesliga.
In Spain Las Palmas who are top of the table after two games take on Sevilla who are four in a game that no one expected to be a top four clash. Las Palmas have been very exciting so far and with Kevin Prince Boateng on fire who knows where they may end up. In Italy Juventus take on Sassuolo while Napoli take on the now manager less Palermo after only two games of the season gone. While in France Paris Saint Germain have a chance to redeem their loss against Monaco last time out, they play Saint-Etienne tonight in a game that they feel they should win.
It's great to have club football back and it looks like it will be coming back with a bang.